Dear Sword Collector and Enthusiast.
Here is the first in a series on the history of British Army regulation pattern swords.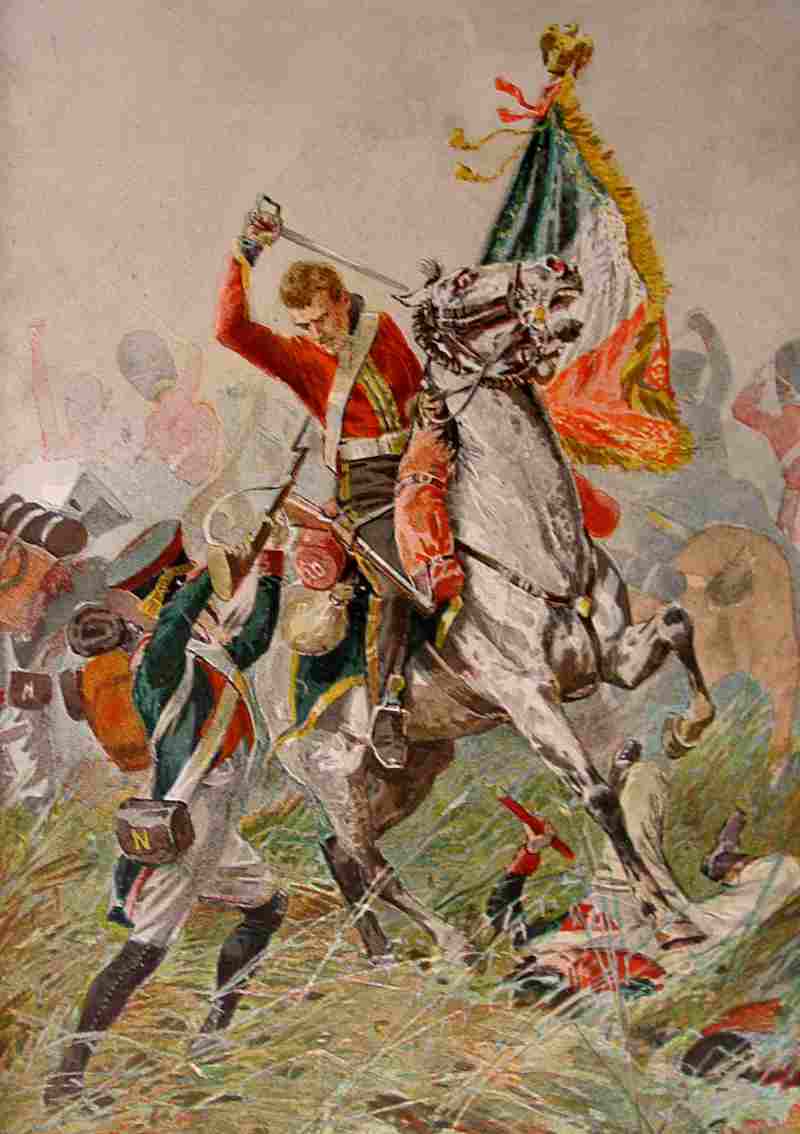 This series of articles starts with the 1786/1796 Pattern Infantry Officer's Sword.  This sword became a regulation British Army pattern after the abolition of the carrying of a spontoons (polearms) by both officers and NCO's.  The Spontoon (see image below) was used primarily as a symbol of authority and a rallying point in the field of battle and was not actually an effective combat weapon in the field of battle.  The need for a sword that could be used as a proper fighting weapon was seen as essential.
Late-18th Century Infantry Officer's Spontoon
The introduction of a straight-bladed and single-fullered infantry sword was approved by King George III in 1786 and  this pattern is found with a spadroon type hilt comprising a beaded knucklebow, cushion, urn or occasionally, vase-shaped pommel and reeded ivory or ebony grip.
1786 Pattern Spadroon-hilted Infantry Officers' Swords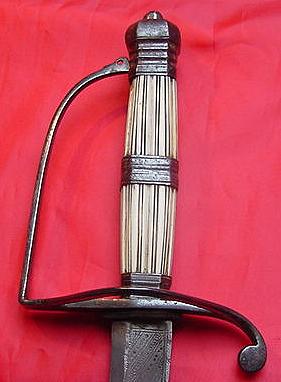 This early pattern was quickly superceded by the more commonly encountered 1786 Pattern Infantry Officer's Sword.  It has a gilt-brass hilt and rigid, double-shell guard, straight blade and urn-shaped pommel.  The use of a rigid shell guard proved quite impractical as it rubbed against and frayed the officer's uniform.  This practical problem was solved by the introduction of a folding guard to the hilt (1796 Pattern Infantry Officer's Sword).  The scabbard was black patent leather with gilt-brass mounts, including a frog button in the locket.
Blades were either plain or etched and with blue and gilt decoration.  The application of blue and gilt decoration to sword blades was an extremely dangerous operation as it involved the use of mercury – many workers succumbed to the noxious effects of mercury their working lives  could be quite short.  The concept of Health and Safety was not deemed a priority at this time!  Decoration to the blade included the royal cypher, royal crown, martial trophies, standing officers and foliage.
Not many swords are found with their original blueing to the blade.  Swords that retain their original blue and gilt decoration are highly prized and command considerable prices – if they come complete with original scabbard, then you might have to part with a lot of money – several thousand pounds.  It is actually not a rare sword as its service life ran from 1786-1822 and with the Napoleonic Wars occurring during this period, demand for this pattern was extremely high and so large numbers were produced.  It must be noted though that most examples encountered nowadays tend to be in a rather mediocre or poor condition, with grip wire missing or blades badly corroded and also without scabbard – because the scabbard was made from leather and prone to damage, it would have been discarded over the years.
Grips are covered in either silver twistwire or sheet silver.  There is a much rarer and plainer version for NCO's with undecorated hilt and plain blade.
1786 and 1796 Pattern Infantry Officers' Swords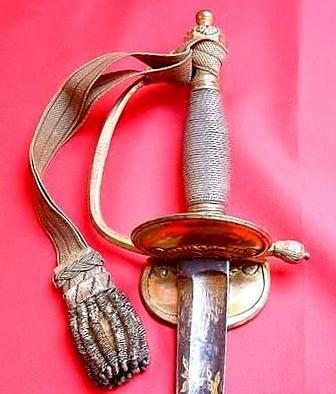 One of the most common names to be found on the blade is "JJ Runkel".  This stands for John Justus Runkel, a German-born sword importer who eventually made his home in England and was responsible for importing many thousands of sword blades for the British Army.  Other maker/retailer names found on these swords include: Samuel Brunn, Woolley and Deakin, Prosser and John Salter.
© British Army Infantry Swords – the 1786/1796 Pattern article by Harvey Withers – www.militariahub.com