An unusual 19th Century Chassepot bayonet – based on the Model 1866 French Chassepot but of slightly smaller proportions – probably a German manufacture bayonet. Has a strangely elongated quillon – not sure what the purpose of that would have been. With general wear to blade. No scabbard. Blade length is 22 inches (27 inches overall).
PRICE: £85.00
FOR MORE IMAGES PLEASE CLICK HERE
GOT ANY QUESTIONS?
PLEASE FEEL FREE TO E-MAIL ME AT: [email protected]
FULL COLOUR SWORD BOOKS FOR COLLECTORS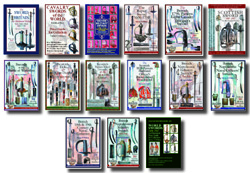 Click on image for more details.