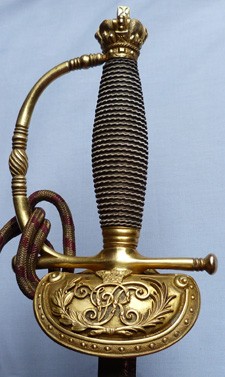 Superb example of a late-19th Century British Army officer's courtsword complete with rarely found sword knot. With decorative gilt-brass shell guard hilt topped with crown pommel. Victorian royal cypher attached to shell guard. Silver twistwire to the grip. Bullion wire British Army officer's sword knot attached to hilt guard – these 19th Century army sword knots are quite scarce and tend to be sold alone for upwards of £50-80 each, sometimes more depending on condition. The etched blade is profusively decorated with royal cypher, crown crossed lances and ferns – extremely clean condition. Complete with gilt-brass mounted leather scabbard – great piece. Blade length is 32 inches (32.5 inches overall).
PRICE: £395.00
FOR MORE IMAGES PLEASE CLICK HERE
GOT ANY QUESTIONS?
PLEASE FEEL FREE TO E-MAIL ME AT: [email protected]
FULL COLOUR SWORD BOOKS FOR COLLECTORS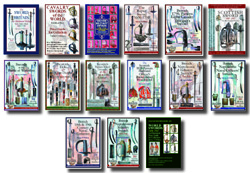 Click on image for more details.